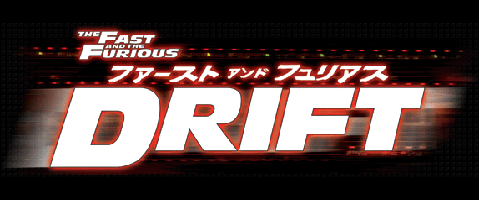 Fast & Furious: Drift
2007
Raw Thrills
Gamers like driving games- that's just one of the basic facts of life. And this game combines the fun of driving titles with the international success of the Fast & Furious movies. This game has all the standard bells & whistles for a driving game- varied tracks, crazy speed, loads of upgrades, and, of course, tons of awesome vehicles.
Story
Based around the Fast & Furious films, this game has you racing down plenty of wild locations. Now you can customize your car to your heart's content- adding spoilers, decals, tire upgrades, engine upgrades, Nitrous, etc. Your car can look like a spaceship by the time you're done! Not only does it help your stats, these upgrades also psych out your competition.
Tips & Strategies
Double tap the gas on turns to drift. Don't overdo it, though. No one likes someone who keeps slamming the cabinet.
Enter a pin to save your own progress and build your character.
Go ahead and upgrade your car- you can really load it up, and that can help your stats.
---
Copyright 2014-2016 Neon Retro Arcade
All Rights Reserved