Ms. Pac-Man
1981
Midway
Ms. Pac-Man is better than the original. Its just a fact. Four times as many mazes, ghosts that do not simply follow a pattern, the list goes on. This is one of the rare cases of a sequel that truly outshines the original. Some may prefer the sounds and simplicity of the original. but there are lots of reasons why many people consider Ms. Pac-Man to be the most classic arcade game of all-time.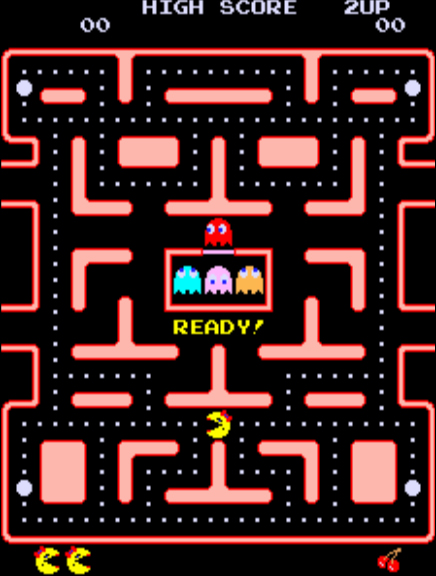 Story
Much like the original, Ms. Pac-Man runs through the maze avoiding ghosts, eating pellets, and collecting bonus fruits. One key difference is that there are now four distinct mazes instead of one repeating maze. Other changes include fruits that bounce through the maze instead of staying stationary, ghosts whose movement includes semi-random patterns, and of course new animations and sounds.
Tips & Strategies
Beginning players may want to use the power pellets to buy time to clear as much of the level as possible instead of chasing ghosts.
Ms. Pacman is the most successful American-produced arcade game, with 115,000 cabinets sold.
This game was originally created as an unauthorized mod (intended to be Crazy Otto) by General Computing Corporation.
---
Copyright 2014-2016 Neon Retro Arcade
All Rights Reserved